Software developers can sleep easier given that recent projections estimate an above average growth for employment opportunities over the next eight years. Reports from the Bureau of Llabour statistics attribute this growth to an increase in demand for computer software. At times like these some of you techies would like to keep an eye on interesting industries for potential job prospects so below we have a few candidates.
App Developers
Mobile gaming apps generated 41bn USD in revenue worldwide in 2016. The number of smartphone users worldwide came to about 2.3bn in 2017. Tablet users were fewer in number – only 1.2bn users. It may come as no surprise that developers and freelancers give mobile apps a try and hope to strike gold with a neat new idea. It's creative, challenging and highly competitive.
Healthcare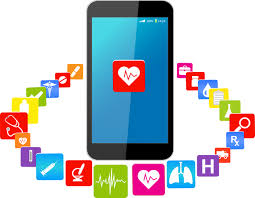 The healthcare industry deserves our attention due to the sheer range of jobs available. One could combine app development with a medical flair to make med-apps that: provide nutritional facts about your own personalized caloric requirements, monitor your progress and remind you of your exercise regime, gives the user the ability to socialize with a community of people coping with similar medical issues, etc. Apart from apps, clinical systems analysts manage the entire computer network of the hospital they are stationed at. This requires expertise and management skills to oversee a team of people. Moreover, medical software engineers look for new ways to perform treatments, improve patient response time, and provide doctors with better patient records and data with the help of new technologies. These are just a few opportunities available for a software developer in healthcare, at least one will tickle your fancy.
Consultancy is a great way to have a varied work schedule. Projects vary in length and chances are they will not be repetitive. However, it would be expected of a consultant to have either a lot of work experience or an attractive academic record. These firms favour computer scientists with a master's degree and would sometimes take graduates straight out of college to begin their training. If you are unsure whether you would like to become a consultant think of it in the following way: which of these statements questions would you prefer to hear every day:
"Here is what you need to do, and here is how to do it?"

"What do we need to do, and how do we do it?"
There isn't really the best industry out there in the absolute sense of the term because what is best for you may not be anywhere close to your fellow colleague's notion. Instead, one should take a considerable amount of time thinking about what really turns you on. Working in app development gives you ample opportunity to express your creativity, healthcare gives plenty of meaning to one's own profession since it has a direct impact on the wellbeing of the ill, and consultancy can really put your problem-solving skills to the test with numerous challenges.