Here are some great tips on how to be a great freelancer! Of course, we cannot cover all the tricks of the trade but we have isolated some you may find interesting.
Weighing Your Options
If I could start all over again as a freelancer I would hone my skills in two or three niches. Becoming a jack-of-all-trades but master of none will do you no good in both the short and long term. The market is buzzing with freelancers who have built a reputation in a specified field and since businesses are aware of this they are reluctant to employ a freelancer that does not have an attractive repertoire in at least one given area. Although there are clear benefits in having a diverse CV, that may enrich your personal life with new challenges to take on, you should consider yourself as a business that provides a distinct service. Freelancers that seek to optimize their performance in their area early build contacts, develop efficient methods to complete their jobs with great speed, and earn more as they begin to justify their price tag with past successes.
A good freelancer will develop a good filter for projects that have no benefit in the long run or are a waste of time. If you do get opportunities outside your specialization we strongly advise that you consider whether you can finish the task in time, and if the task could improve or highlight skills you currently possess.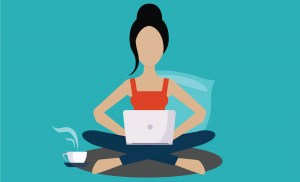 Your Finances
If you are a rookie freelancer try not to quit your day job because chances are you will have dry spells. Indeed, you should prepare yourself financially and you can do this in several ways. Redistribute your earnings so that you can: reinvest into your business, have a personal savings account for those rainy days, cover your running costs for the equipment and set up you need, and go on a well-deserved holiday.
Get to grips with your numbers. Although it may sound dull, the reward is tangible in profit. Know the ins and outs of what you do along with the numbers associated with: revenue, site traffic and your most popular work, the traffic related to your content that is not generating nearly enough views. Numbers give a more objective look on your work and can give you ideas as to what content should not be pursued further.
Professionalism
Remember that you should maintain professional decorum at all times since the brand people will come to know is 'you'! We suggest setting up a website with the help of a CMS because it's easier than a DIY approach. However, if you like a more hands-on approach be sure to do some research beforehand by looking at some examples of good websites.
Be stern but don't be churlish! You will make many great colleagues and develop a large network along the way and it would be foolish to ruin it all with a single unpleasant private conversation or unnecessary altercation – work on your composure.