Sports photography is the best job for someone who is an avid sports fan and loves photography. It might sound like an easy job where you go to a game, take a few shots and leave with money in your pocket. But is it really that easy? Let's go over some steps you will need to take to become a sports photographer and try to conclude if doing sports photography is worth the effort.
Where Do You Start?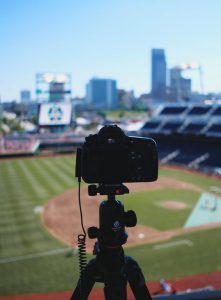 Well, first you need to start with a good camera. The type of camera depends on you, so you should decide whether you want to use professional wide lenses or a simple iPhone camera. Your choice of a camera can determine how seriously you are taken as a photographer and might influence your hiring opportunities.

Other than that, you will need photography skills. Photography classes can be expensive, but with today's technology, you can find many different tips-and-tricks articles online, and even free lessons and guidelines on many websites. If you do some serious research, you can become a professional photographer.
How to Make Money by Doing Sports Photography?
This depends solely on you. If you have a background in photography, then the first steps are easier, since you already have a portfolio and maybe even some connections or past customers you worked for.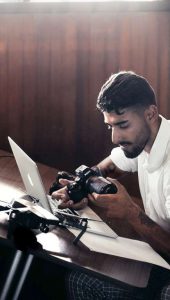 Aspiring photographers, however, might have a tougher time getting paid for doing sports photography. Most of them start by taking photos of the local club games and college games in their area. They then try to sell those photos to colleges and clubs. If you don't like interaction with other people, this step will be especially difficult for you. If you don't manage to sell those photos, you can always post them online and sell them one by one on different websites, or keep them for building your portfolio.

When you build up your portfolio, you can start offering your services to different clubs that hold sports matches. The better your portfolio is, the higher are the chances of you getting hired. This will, in turn, get you hired more frequently, and you can eventually gain free access to different sports games. If you are good enough at the job, you might even get hired by a publishing house or a TV station, which is most photographers' dream.
Conclusion
Is doing sports photography worth it? That depends on how dedicated you are to it and how good your communication skills are. If you aspire to become a sports photographer, however, treat it as a second job before you see if you can promote it to your main occupation.